Carefully curated, garden inspired florals for weddings and special occasions. With joy and beauty, we vow to deliver beyond your expectations.
Bella Flowers is one of the most sought-after event florists for locations all over Long Island. Our experienced designers and production team have been creating memorable moments through fine florals for over 20 years. We are delighted and honored to be a part of every wedding story.
We have been featured in Long Island Bride & Groom and are top rated from WeddingWire and TheKnot. Visit us at our new location in the conservatory at Main Street Nursery of Huntington.
Photo Gallery
Our floral wedding stories.
Bella Flowers is a full-service floral design studio. We service intimate parties to large events, and especially weddings. All floral décor is tailor-made for each occasion. We believe flowers are the essential element that ties your wedding day together. Through color palette, textures, scents and compositions we take your guests on the journey you always envisioned.
We are a Recommended Vendor at:
The Harbor Club at Prime
Coindre Hall
The Culinary Studio
Old Field Club
Our Preferred Vendors:
Harbor Bridal
KS Events
Party Rental Ltd.
The Printery
Website Photo Credit:
Cadence Kennedy Photography
Forged in the North
Julia Xanthos
Loreto Caceres Photography
Tom Schelling Photography
Located in the Conservatory at Main Street Nursery in Huntington, we are beautifully set in a botanical sanctuary. Inspired by the ever changing seasons and abundance of blossoms, we invite you to visit our space and walk the grounds. Browse the Gift Shop at our sister company Main Street Nursery for timeless heirloom pieces for bridal gifting.
MALLORY
Thanks again! I think one of my friends is using Bella Flowers for her wedding next year. I'm recommending you to all my engaged friends… LOL. Really, you guys are great!!!
BRIANNA
Bella Flowers was a dream to work with. Beyond knowledgeable with so many great ideas. We worked so well together and the team executed my floral vision perfectly. They answered any and all questions I had along the way, and didn't think I was crazy for changing my mind here and there. They were extremely patient and just lovely to work with. Bella Flowers will be doing my sisters wedding this January. I can't wait to see her beautiful work again! Thank you!! XO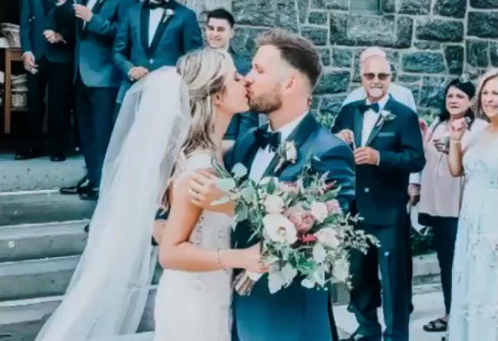 CECELIA
I just wanted to say how in love we were with the flowers and all of the decorations you put together. Thank you so so much for everything. When we first met I kept saying we didn't have a flower style or vision … but it's very clear now that we did and you brought it to life perfectly!!! Thank you so much! Can't wait to show you more pictures when We get them!!!
ARIANNA
I am delighted with how my wedding day flowers turned out at the Bridgehampton Tennis and Surf Club. Equally as important, I am delighted with how the process leading up to my big day went. Bella Flowers always respected my wishes and certainly enhanced my ideas. When I would mention new floral ideas, they gently guided me back into my price point or shared expert advice to make the best decisions.
DAVID
Bella Flowers did a magnificent job with the floral arrangements for our wedding. They were able to visualize and capture my ideas and add a uniqueness with a creative touch.  They were fun and vibrant to work with, as well as flexible.  I would happily use here again in the future or recommend her to a friend. Thank you Bella Flowers and your team for your vision and for fulfilling the dream of my special day!
KERRY
Our flowers were absolutely beautiful, how we envisioned and the best quality! Bella delivered a flawless presentation from start to finish. They understood our needs, were budget conscious and delivered. They were helpful, courteous and talented. We provided a timeline and did not have to follow up. This is one vendor who provides a stress free wedding day. All of our guests were extremely impressed and I can't wait for the photos back! Perfection!!!
MARISSA
We received our wedding photos! I wanted to share some with you—to show the BEAUTY that the flowers brought to our day. They matched our theme perfectly and tied together all the colors we incorporated. Thank you for so effortlessly making our day that much more special. You truly took our vision and brought it to life— and we never even met in person! I am so happy with how everything turned out. We had the most gorgeous, pastel garden wedding ever and are still dreaming of the day.
SAGE
I just wanted to write you a quick note to tell you how amazing and beautiful everything came out!! The flowers are gorgeous! Everyone couldn't stop commenting on them!! They were exactly what I envisioned. Thank you so much for all your hard work and for everything you did the day of the wedding. I really truly appreciate it!
BRIT
You are in great hands with Bella Flowers – reliable, talented, trustworthy.  With Bella Flowers handling your flowers you can rest assured that you will not be disappointed.
CHRISTINA
The flowers were gorgeous today! We got many compliments on them. Another job well done!!!
SAMANTHA
Bella flowers was by far one of my best choices. My flowers were perfect!
MESSAGE US FOR AN APPOINTMENT
Kindly fill out the info below. We will call or email you with available appointment dates and times.