A FRESH APPROACH TO A TIMELESS EVENT
Passion meets purpose with creative floral design for any occasion. From classic to whimsy with sophistication in between, we are always one-of-a-kind.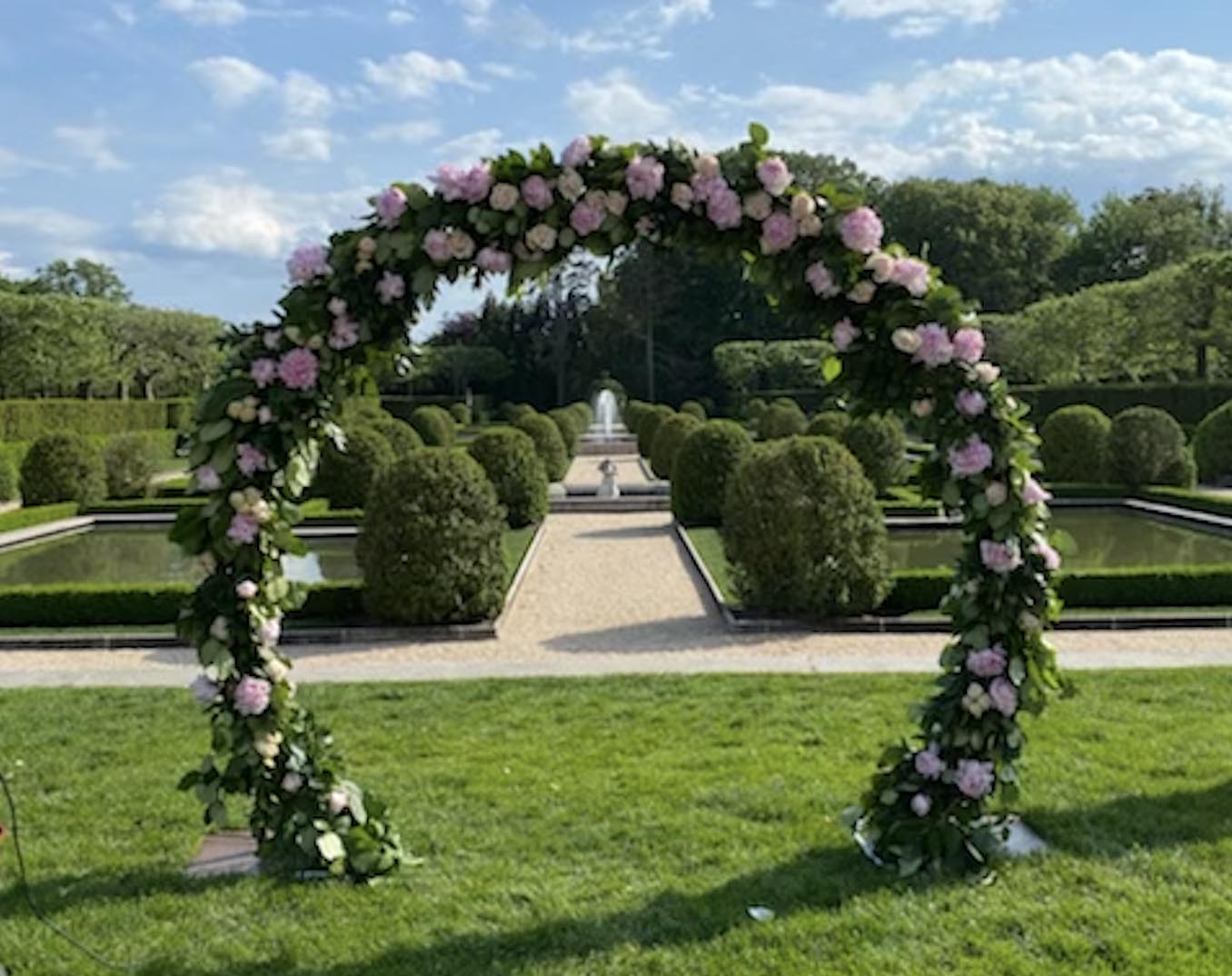 We have curated a team of artists that are skilled in all facets of floral design and event mastery. With a passion for excellence, each arrangement is handcrafted and custom created for an inspiring result.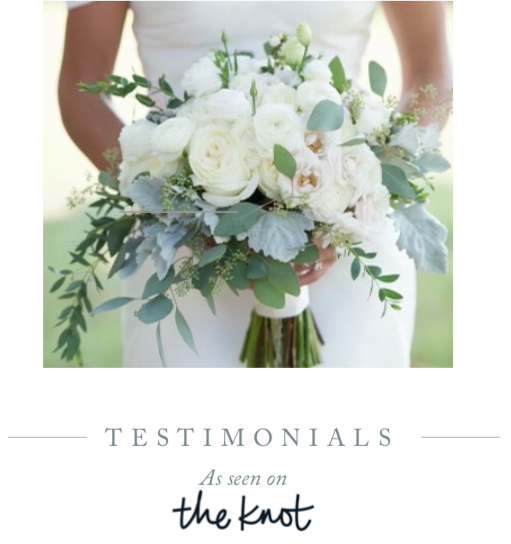 "We spoke with several floral decorators
before hiring Bella Flowers for our wedding
and there were a few reasons why they came out on top. Ronnie is approach- able, down to earth, and very knowledgeable about flowers. He loves what he does and it shows. What we loved most about working with Ronnie was that he was very honest and genuine with us, even if he knew it wasn't
what we necessarily wanted to hear. He was never just trying to make a sale or take advantage of our inexperience. He was happy to create whatever we wanted, but was always sure to clue us in on the pro's and con's of each choice and what would go into making it happen.
He helped us create our vision within our budget (which was very reasonable compared to all the other companies we spoke to) and everything looked just beautiful. Not to mention, visiting Bella Flowers in their beautiful location in Huntington is so charming, and feels like a warm and cozy hug. Our hats go off to Ronnie and Bella Flowers! Thank you!"
Jenna D. 12/4/2022
"Ronnie was AMAZING and so
wonderful to work with!
I was not looking to spend a crazy amount on flowers and I wanted something simple, and Bella Flowers DELIVERED! My flowers were stunning and I loved my bridesmaids bouquets! Ronnie also provided the arch for our ceremo- ny, the centerpieces, and the extra flowers sprinkled around the reception! Ronnie was responsive, professional, and created sample bouquets weeks before my wedding which was so nice to see in person! I highly recommend Bella Flowers!"
Bradie B. 8/14/2021
We had an amazing experience working with Ronnie at Bella Flowers.
He is truly an expert and was able to walk us through all our options and bring our wedding vision to life. The flowers were set up beautifully and added the perfect amount of ambiance to our event. We could not be happier that we went with Bella Flowers and highly recommend them for all wedding floral needs!!
Leslie O. 10/19/2021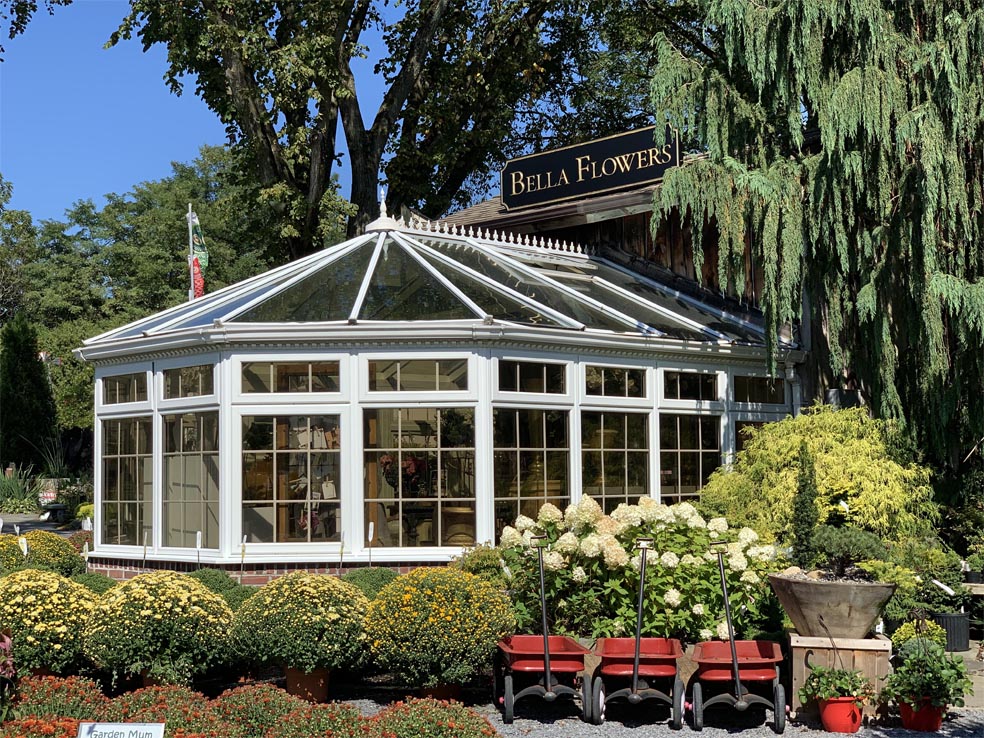 Located in the Conservatory at Main Street Nursery in Huntington, we are beautifully set in a botanical sanctuary. Inspired by the ever changing seasons and abundance of blossoms, we invite you to visit our space and walk the grounds. Browse the Gift Shop at our sister company, Main Street Nursery, for timeless heirloom pieces for bridal gifting.
MESSAGE US FOR AN APPOINTMENT